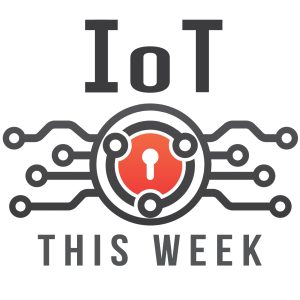 IoT This Week provides you weekly updates on the latest and most interesting stories in the Internet of Things world, tech and infosec.
If you are short on time, subscribe to the weekly IoT This Week Newsletter and catch up on IoT, InfoSec and Tech news via email.
Listen on: iTunes, Google Play, Tunein, Stitcher and RSS
Enjoy!
---
Episode 32: Raspberry Pi malware, Foscam vulns, power grid malware, Instagram used as C&C, data storage in space and much more…
Episode 31: Hooligans stealing cars, OneLogin breached, classified data on AWS, Kmart gets breached again, Microsoft pays you to use Bing, Laundroid, the clothes folding robot and much more…
Episode 29: WannaCry, is it over?, kids hacking Bluetooth, open season on SMB with more ransomware and malware, deleted after 30 days except when it's not, net neutrality headed down the toilet and much more…
Episode 28: More IoT botnets, WannaCry ransomware, HP key logging, don't hack you former employer and much more…
Episode 27: Hacking industrial robots, Intel's AMT is a mess, US DOJ investigates Uber, servers mining cryptocurrency and much more…
Video Episode 32.1: 30 minute discussion on What is the Internet of Things?, Security and Privacy, Attack Surface Areas, Previous IoT Research, Is it Getting Any Better? and Protect Yourself.
Video Episode 23.2: I have added a few lines of experimental code to Firmwalker for use with the Shodan CLI.
Video Episode 23.1: Quick video on a small enhancement to Firmwalker so that any certificate files discovered will be run against OpenSSL. If successful, the certificate serial number will be output for use with the Shodan search engine.
---
My Published IoT Research
---
Industry Threat Reports
---
IoT Resources