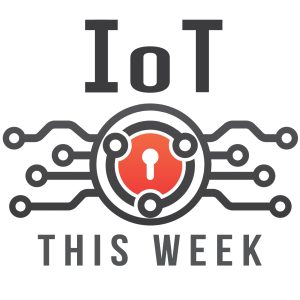 IoT This Week provides you weekly updates on the latest and most interesting stories in the Internet of Things world.
The podcast was recently expanded to include interesting stories from information security and the tech world.
If you are short on time, subscribe to the weekly IoT This Week Newsletter and catch up on IoT, InfoSec and Tech news via email.
Enjoy!
Episode 25: IoT bot nets get crazier, fast and furious car hacking, IoT devices no one asked for, more data breaches, Uber's spiral continues and much more…
Episode 24:  Mirai mines bitcoin, IoT maker disconnects customer, Bricker Bot says no more IoT for you, a spammer gets arrested and much more…
Episode 23: Samsung writes code like it's the 90s, baby boomers like Alexa, ATM use in the US is risky, Verizon is just dumb, Wired makes a ramp and more…
Episode 22: Farmers jailbreak their tractors, Ubiquiti kicks it old school, ISPs want all your info, Cobol and Fortran make the news and more…
Episode 21: Daniel writes a book, the FTC and FBI say silly things, sex toys spying on you, Bessy the cow gets connected, Bitcoin zero-days, Flippy the robot and more…
Video Episode 23.2: I have added a few lines of experimental code to Firmwalker for use with the Shodan CLI.
Video Episode 23.1: Quick video on a small enhancement to Firmwalker so that any certificate files discovered will be run against OpenSSL. If successful, the certificate serial number will be output for use with the Shodan search engine.
My Published IoT Research
Industry Threat Reports