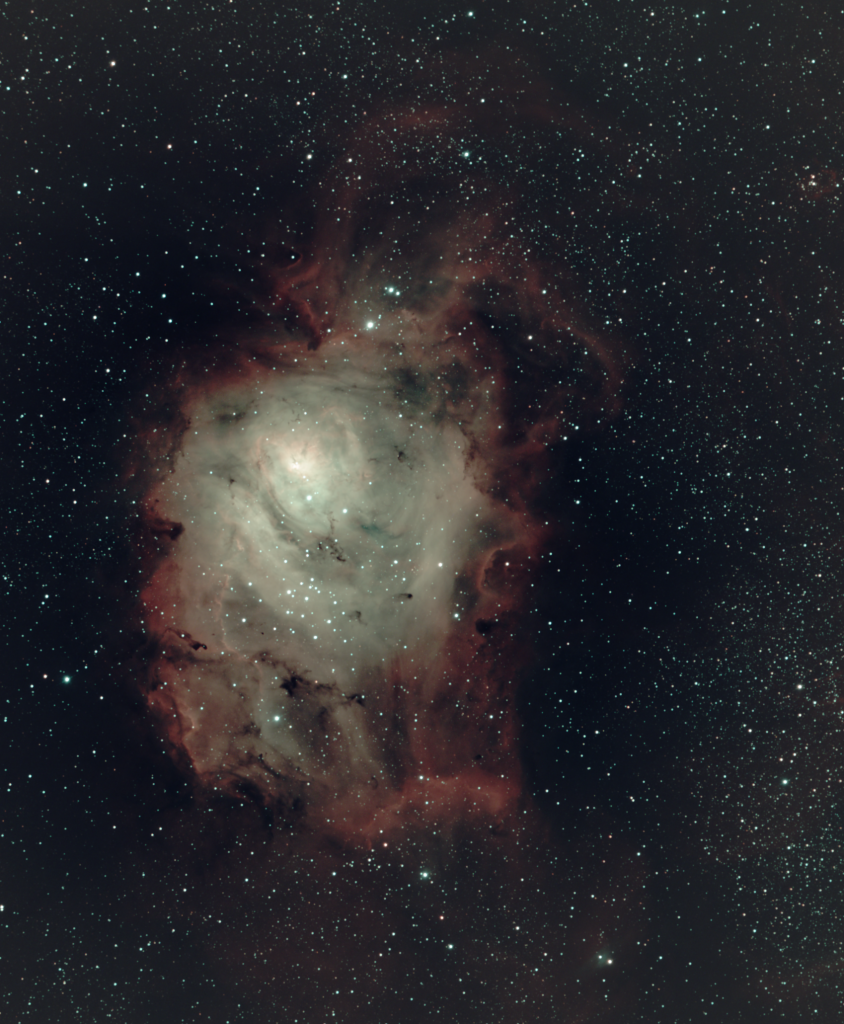 Imaged on 6/27/20.
Unfortunately the moon was out and combined with this particular filter, the colors are a bit muted.
One of these nights, maybe I'll get some clear weather so I can use the Baader filter and get better color and contrast.
Below imaged on 7/19/20.
Cropped image.
Full image.