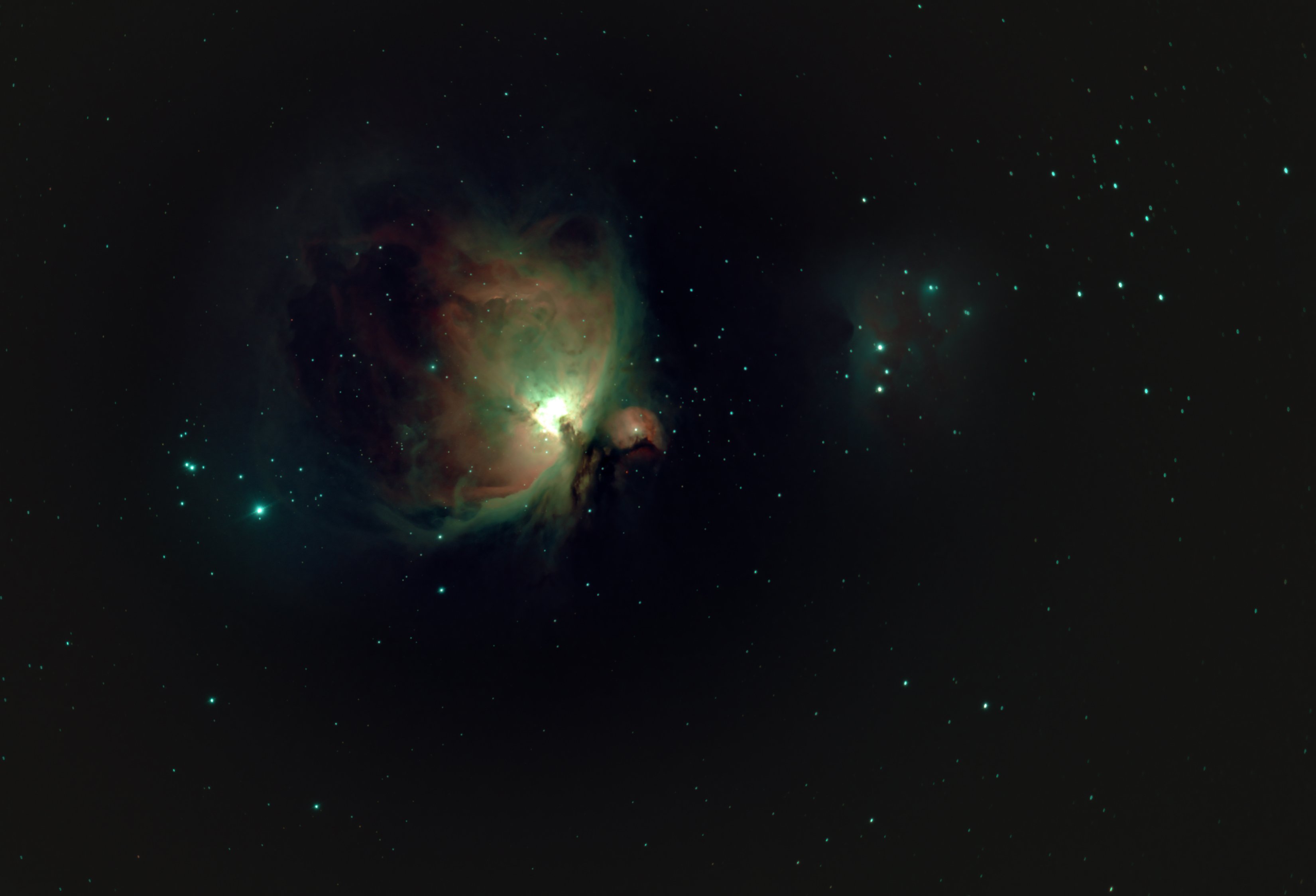 I can't explain how exciting it is to get your first images of a DSO followed by editing in Photoshop to bring out the colors and detail to your particular tastes.
Just fantastic.
I live in a Bortle class 7 which is a pretty heavily light polluted area given the scale only goes to class 9. Because of this I always use a light pollution filter which in this photo was the Optolong L-enhance narrowband filter for imaging nebulae.
Special shout out to Trevor at astrobackyard.com for all the posts, guides and tutorials on deep sky imaging.
*Update 10/1/19: New Orion Nebula picture which is a combination of color imaging and mono imaging.