Updated on September 9, 2020 at 12:22 am
Put together my first new PC build in like forever. If you've never done a build on your own before, it's fantastic fun and you get a PC with exactly what you want in it.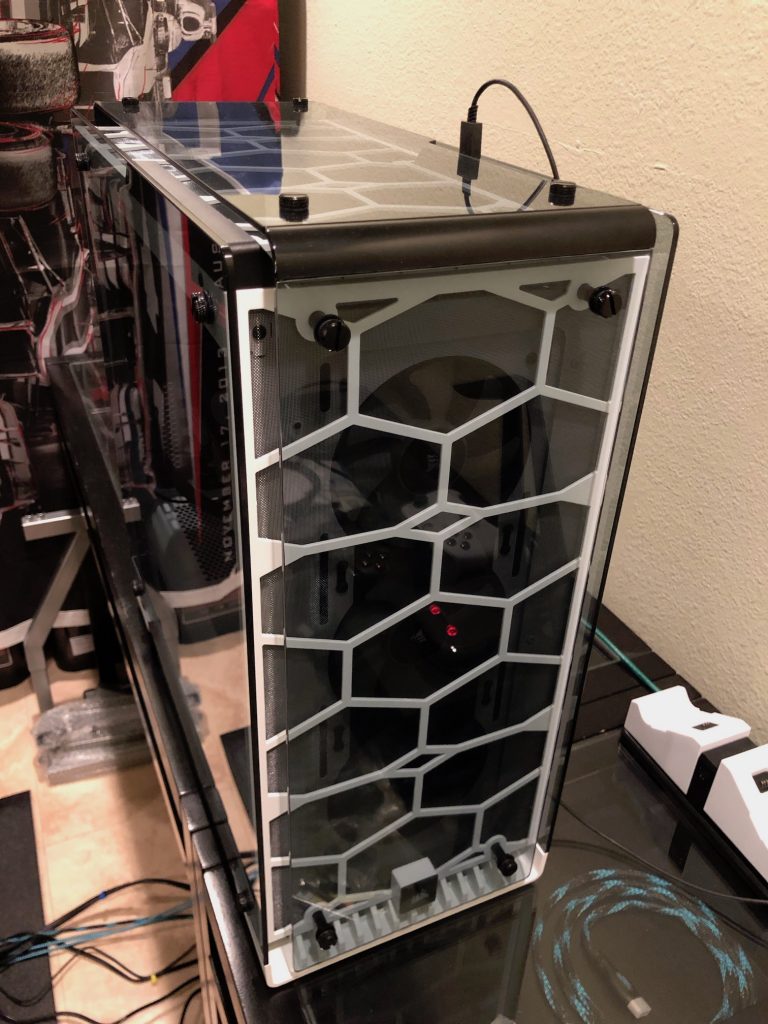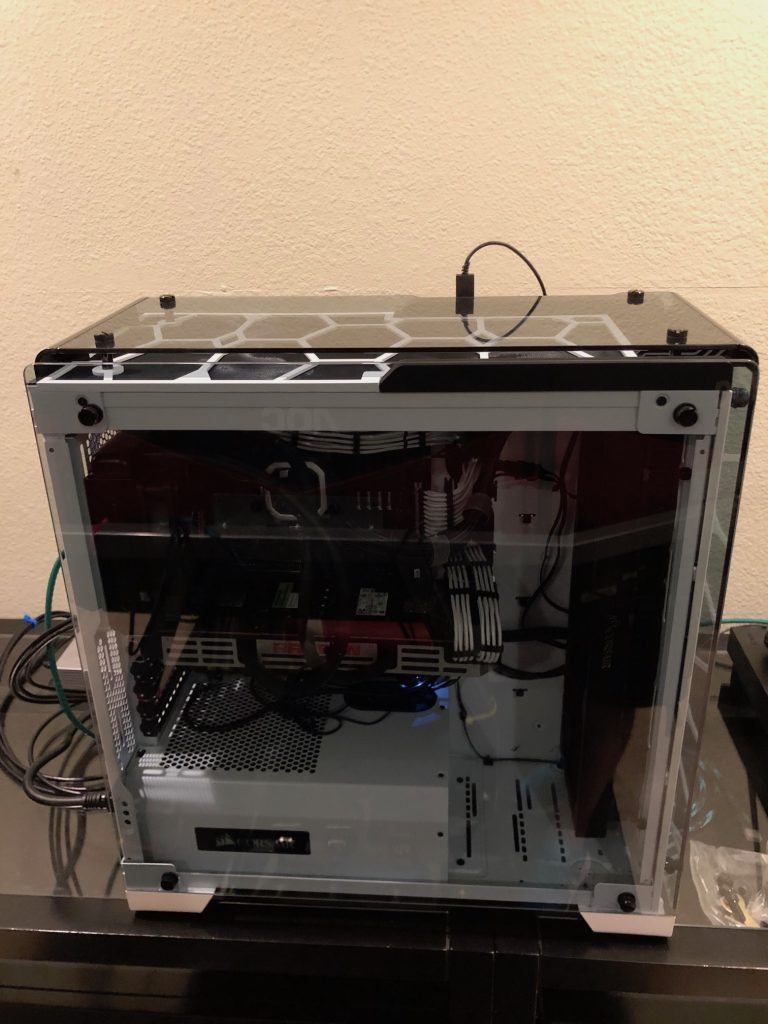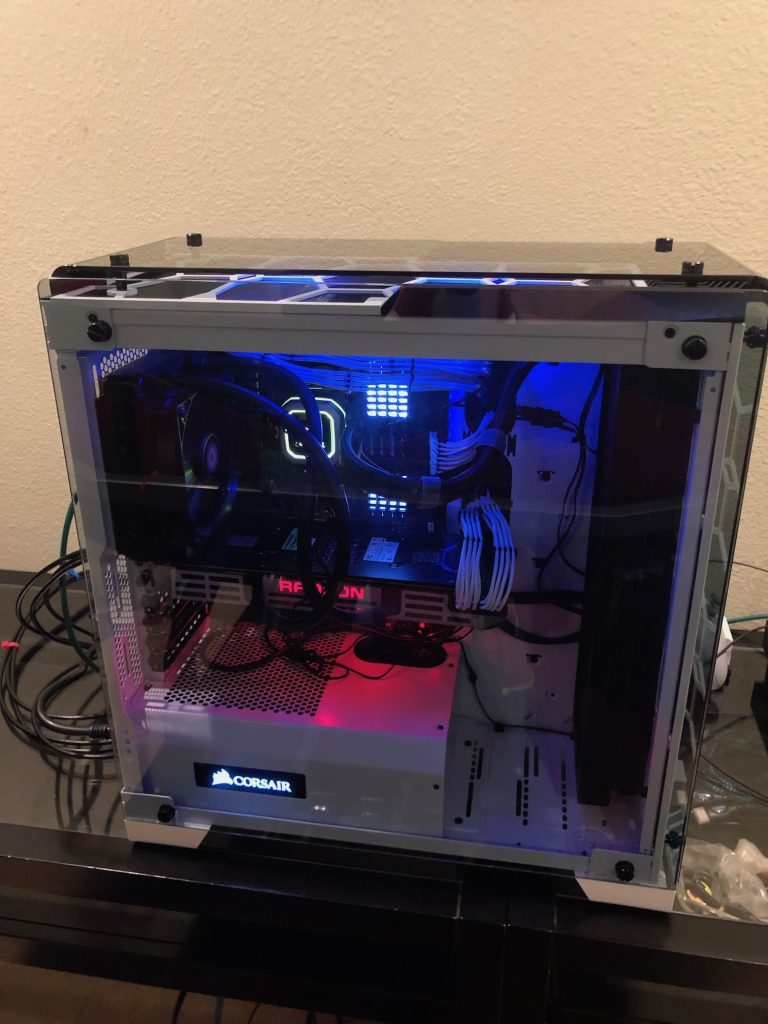 Complete list of parts.
Corsair Crystal 570x RGB Mid-Tower Case (white)
MSI Enthusiast Gaming X470 Motherboard

AMD Ryzen 7 2700x Processor
Samsung 970 Pro 512GB M.2 SSD
32GB Corsair Vengeance LED Memory
Corsair Premium Cable Kit (individually sleeved)
Corsair H150i Pro Liquid CPU Cooler
Corsair RM1000i 1000 Watt Power Supply
Clovertale Cable Combs
Corsair AF 120 LED Case Fans
Radeon R9 295×2 Liquid Cooled GPU
HyperX Allow FPS Pro Mechanical Keyboard
Razer DeathAdder Elite Mouse

You'll notice that I tried to use as many Corsair parts as possible. I like to try and use parts from the same manufacturer as they seem to work better in most cases.
Also I'm currently using an older Radeon GPU (but still a beast of a card) as I wait for the new AMD GPUs to hit the market. I want to see how they compare with the current Nvidia cards in performance and price.
This PC is also drives the three AOC monitors for my racing seat and it's fantastic with a racing game spread across all three monitors.