Updated on September 9, 2020 at 12:22 am
Getting one of these is something I've wanted to do for quite some time. Not only does it work as intended for racing games both on the Xbox and PC, but add a keyboard tray and mouse and it's an uber comfortable place to engage in regular PC or Xbox games.
If you are looking to get one of these, I would suggest getting one where the steering wheel mount is supported on two sides. Many I was looking at have the supporting structure as a single bar that ends up being between your legs. Seems that would make it rather unnatural to use like that.
Here are a few more pictures.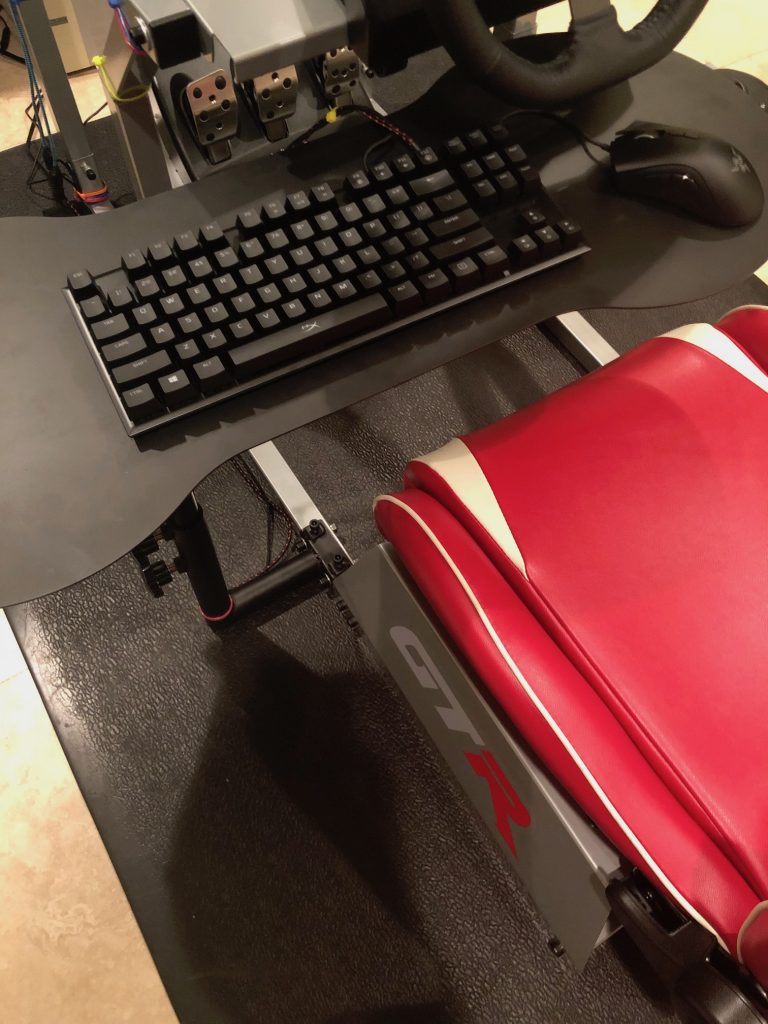 This is the complete list of hardware for my setup.
GTR Racing Simulator GTA-F Model with large monitor setup
Three 27 inch AOG Agon gaming monitors 1440p
GT Omega Racing Keyboard Tray (some drilling required)
Logitech G Driving Force Shifter
Logitech G920 Steering Wheel and Pedals