Updated on September 9, 2020 at 12:23 am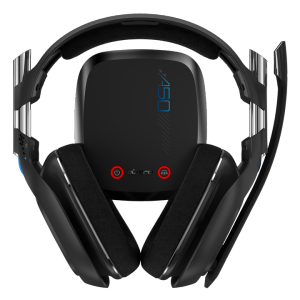 I just wanted to quickly mention the Astro A50 Wireless Headset I purchased several weeks ago.
The A50 is without a doubt the best gaming headset I've ever had. A bit on the pricey side, but worth every penny. Actually it may be the best headset I've had period. I have a pair of Parrot Ziks that cost more, but they start getting uncomfortable after a while. I also had a pair of Bose over the ear headset and loved those for many years, however they used to make my ears get hot.
The A50 seems to have solved many of those problems:
The sound is fantastic
Comfortable even after hours of use
My ears don't get hot
Wireless distance is better than Bluetooth
Work for hours on a single charge
And they have a nice little stand to hang them on when not in use
Simply fantastic and they are currently on sale. Check them out!